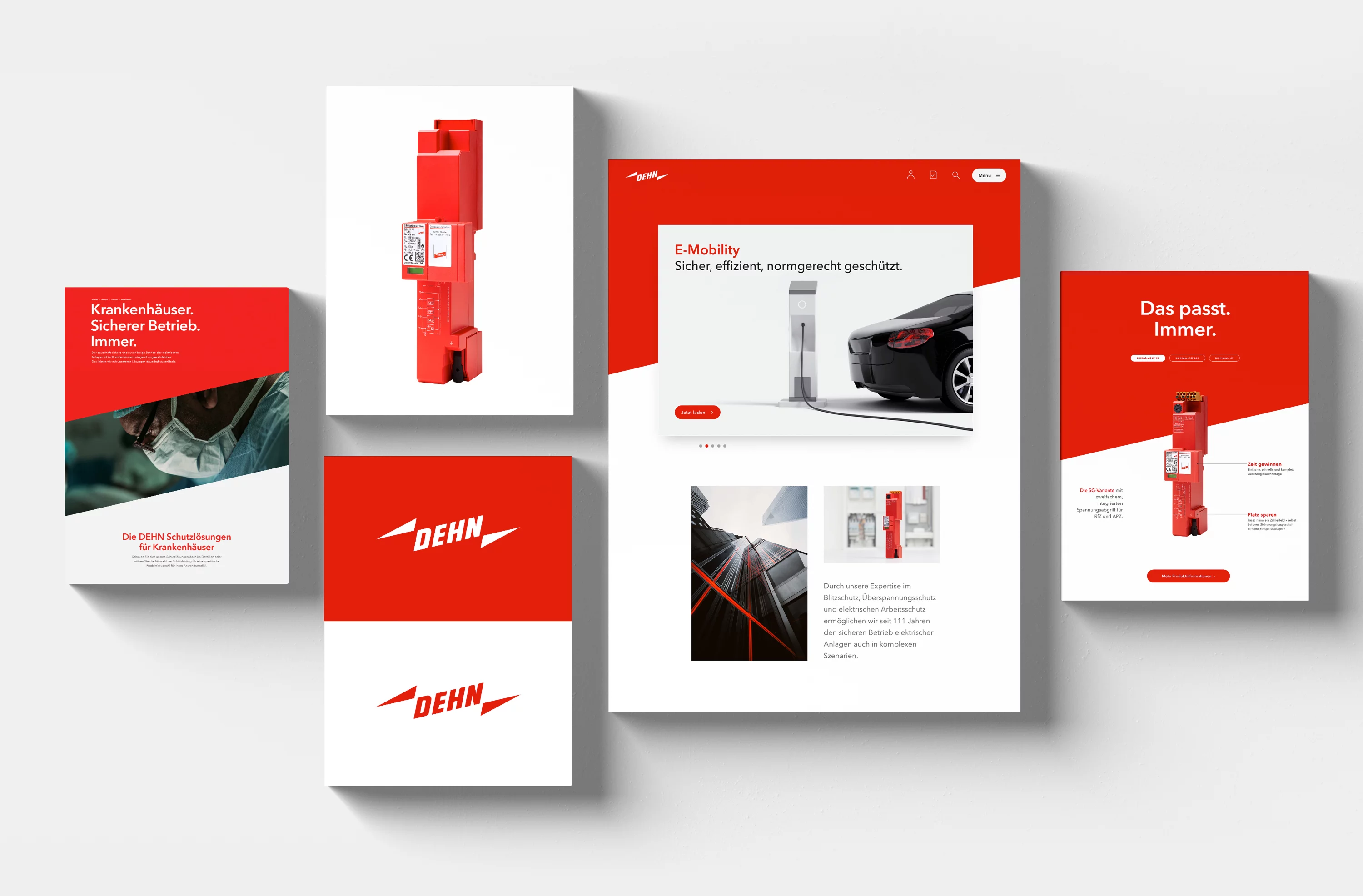 Work
DEHN – Brand relaunch after 111 years
The Challenge: The repositioning of a 111 year old brand. DEHN has grown from a small family business into an innovative company renowned internationally. How does the DEHN brand become a versatile, relevant tool for the digital age?
Approach
Focus – reduction – orchestration
We wanted to develop useful and usable tools for day-to-day branding, marketing, and sales operations. We needed to involve the staff in this process so that the result would look good on the screen and fit like a glove for the daily users of these tools. Our goal was to develop a modern visual identity that would be the logical development of the existing brand identity.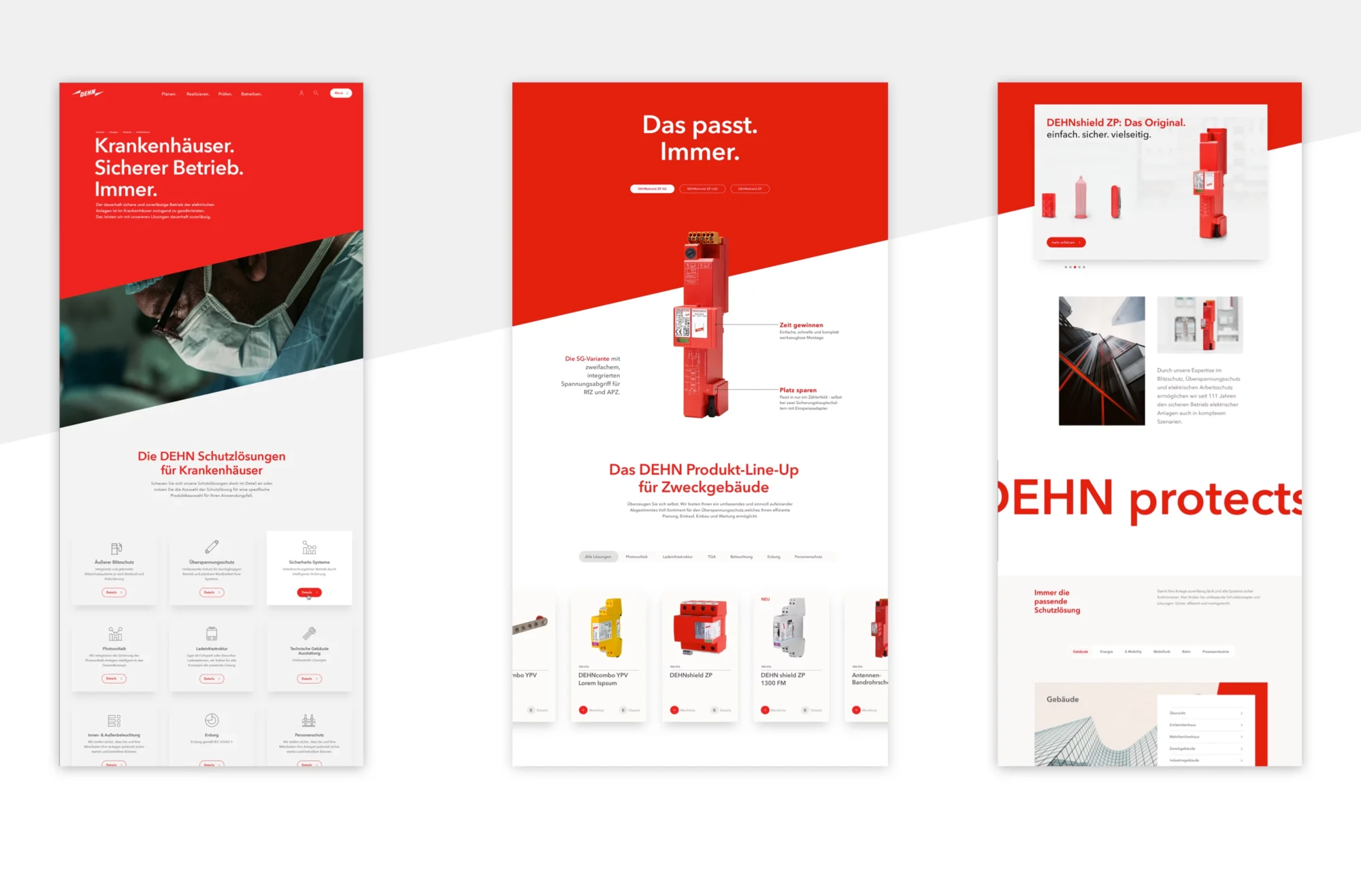 Solution
Brand as a daily tool
A simple brand platform with coherent content and a visual appearance that allows for rapid scaling and internationalisation as a centrally accessible construction kit.
We call this Brandfeed – the practical online platform that provides all participants internally and externally with the appropriate assets, templates and processes. In this way, brand becomes a useful, daily tool. And with the right rituals, it is constantly updated.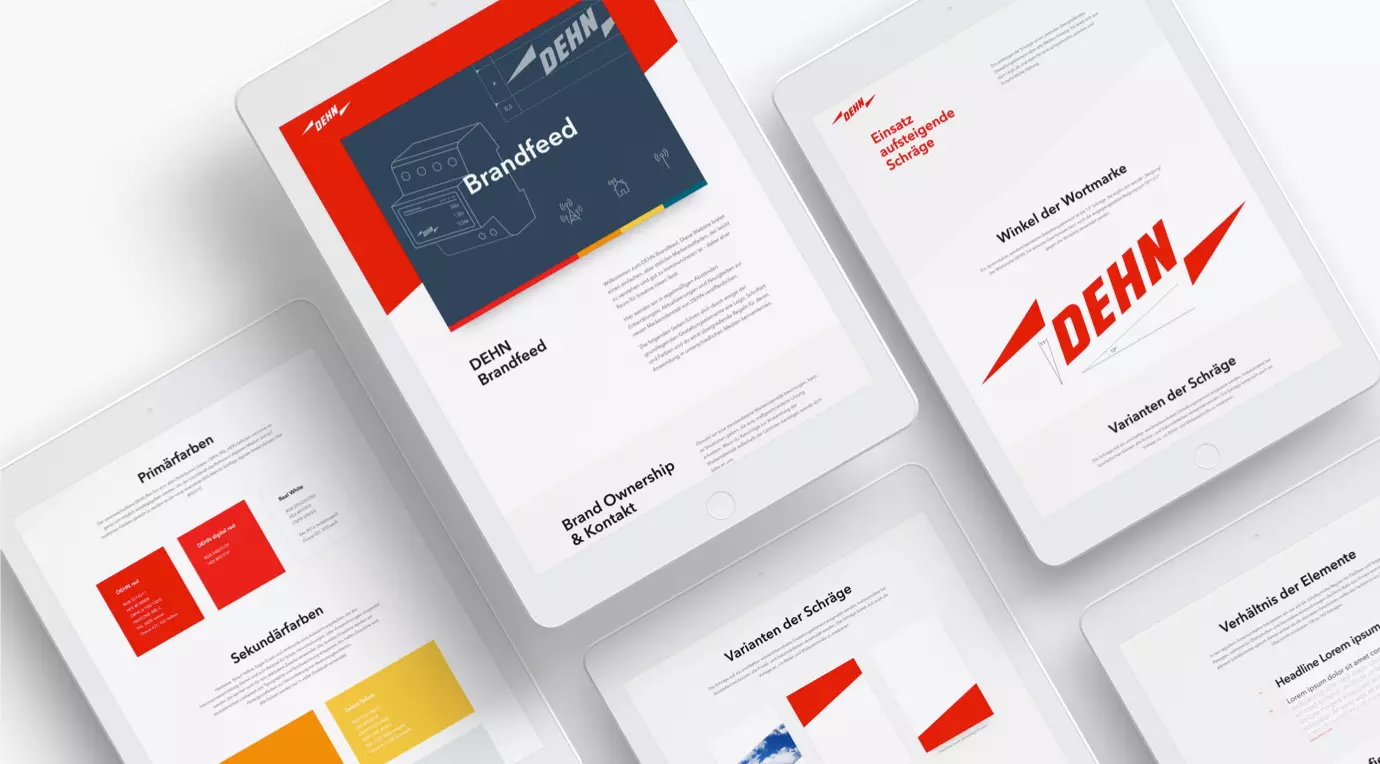 Outcome
Living brand
A high level of acceptance and an actively used brand identity aligned with the market reality – not a design case for the ivory tower. Modern, dynamic, recognisable, and practicable. That's DEHN.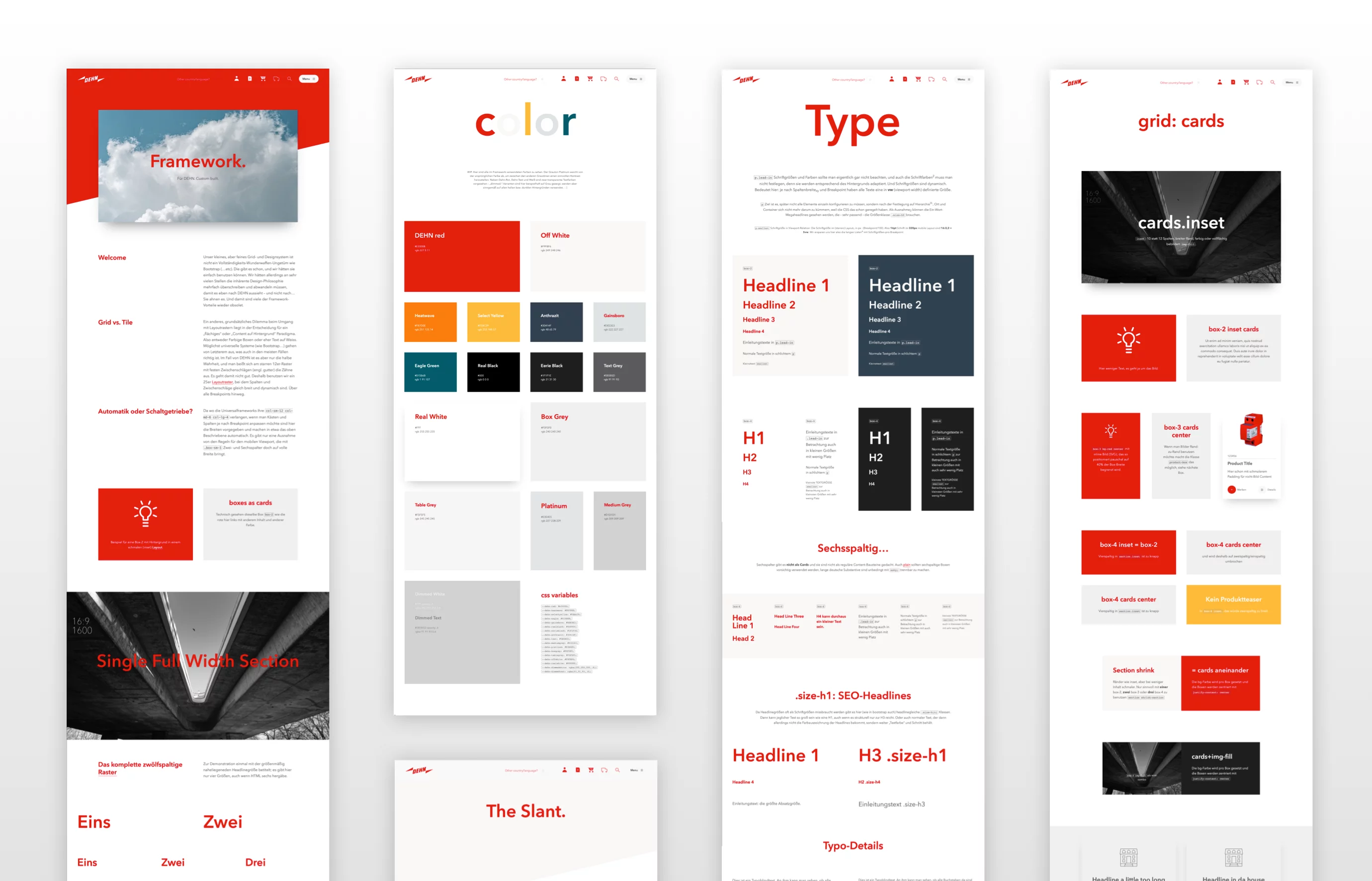 tl;dr
The one brand platform
Brand development, visual brand design, DEHN Digital Brand Framework and DEHN Brandfeed in one digital brand platform – that is the DEHN philosophy made visible. The new brand platform combines everything that makes DEHN special: a likeable, positive and progressive attitude, dynamic and recognisable. And yet conscious of its tradition.
Florian BreiterManaging Directorwysiwyg, Düsseldorf+49 (0)211 86701 20